Machine calibration


Calibrating your machine ensures that your measurements are accurate. This document will guide you on how to calibrate the machine using our app. We recommend calibrating the device every few weeks.
Step 1 - Connect to your instrument
Please open the Matoha app and connect to your instrument - see this guide.
Please also ensure that your device is connected to a WiFi network as indicated by a WiFi icon at the top left of your device screen.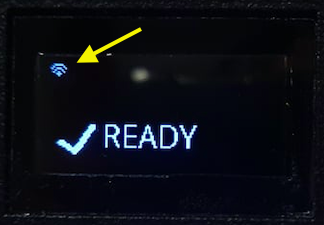 If your device is not connected to a WiFi network, follow this guide.
Step 2 - Entering Calibration mode
Once connected to your device, you should then see a screen as per the screenshot below. Please press the "instrument calibration" tab as shown below.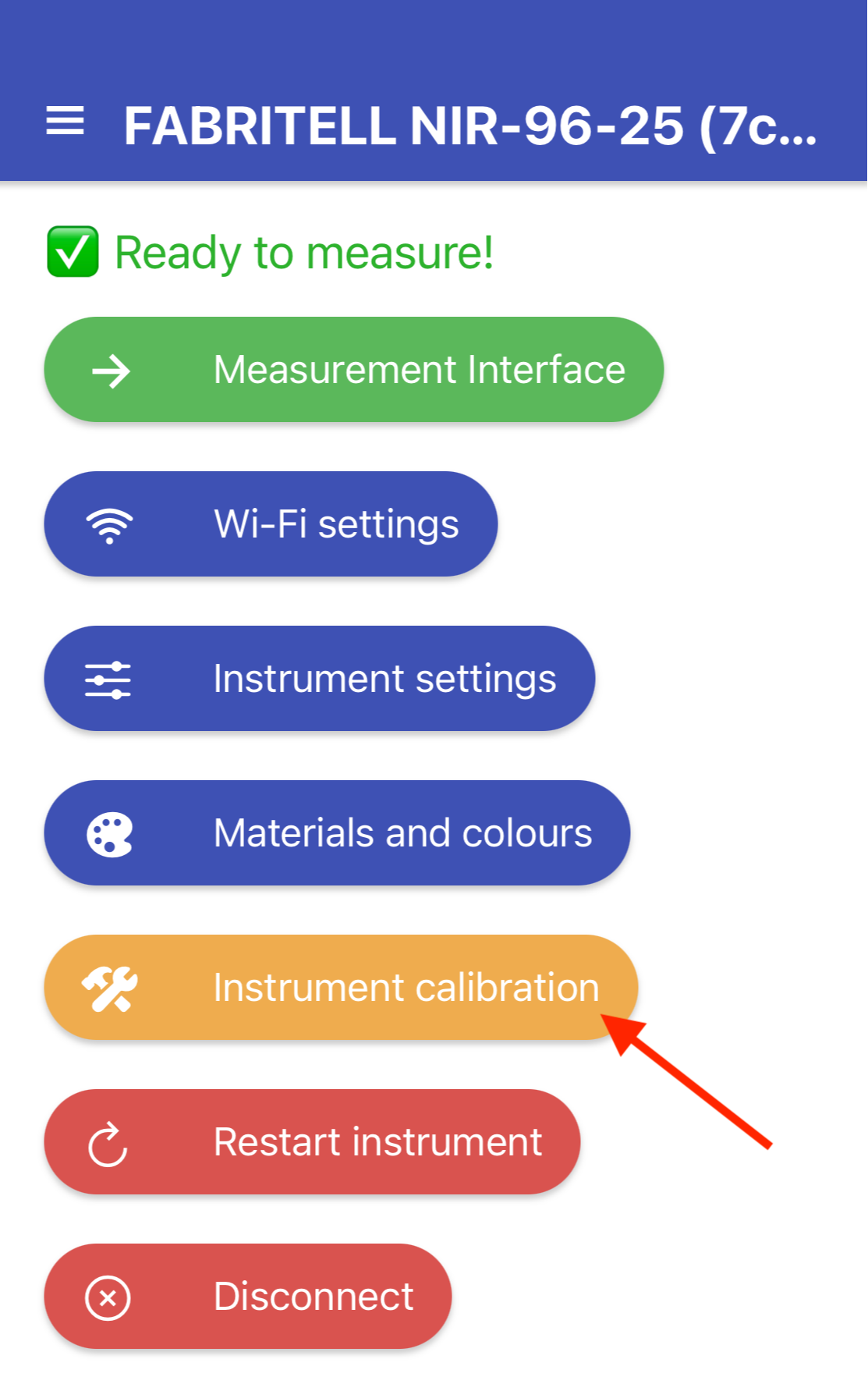 You will then be directed to the calibration tab. Ensure that you familiarise yourself with the instructions provided on the app and then press "Enable calibration mode" as shown below.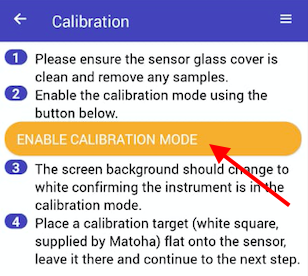 Once selected, the background of your spectrometer screen will turn white and "Calibration mode" will be displayed.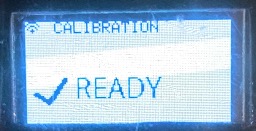 Step 3 - Calibrating your spectrometer
After entering the calibration mode, you must place your white calibration target - supplied with your spectrometer - on the instrument's sensor for measurement (please make sure that you do not move the calibration target while measuring).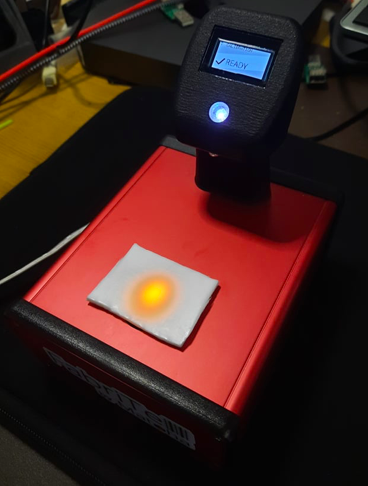 You will be able to view the calibration spectrum on the Matoha app as shown below.
Let the machine take at least 3 measurements, and press "save" if the spectra look similar to the one shown below and have a consistent shape.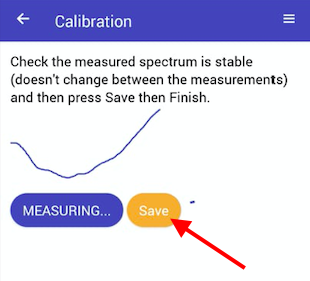 Once you have saved your calibration spectrum, press "finish" and you will be directed back to the Matoha app homepage. REMOVE the calibration target, select "restart instrument", allow your instrument to restart and turn on.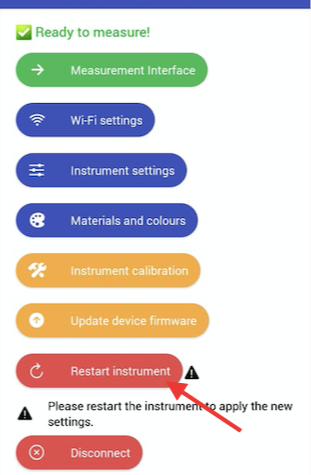 Your device is now calibrated and ready for use!