PlasTell, your complete plastics identification solution.
Rapidly identify plastics with our highly portable plastics identifier device that requires no technical expertise to operate.



Super-quick
Each scan takes less than 1 second.

Versatile
Identifies all common plastic types.
Easy to use
Simply plug the device in and put the sample on over the sensor.
With PlasTell, you use industry-standard infrared analysis techniques and cutting-edge machine learning algorithms in a highly accessible and robust package.

You can control your PlasTell either from its simple physical interface or with a dedicated mobile app.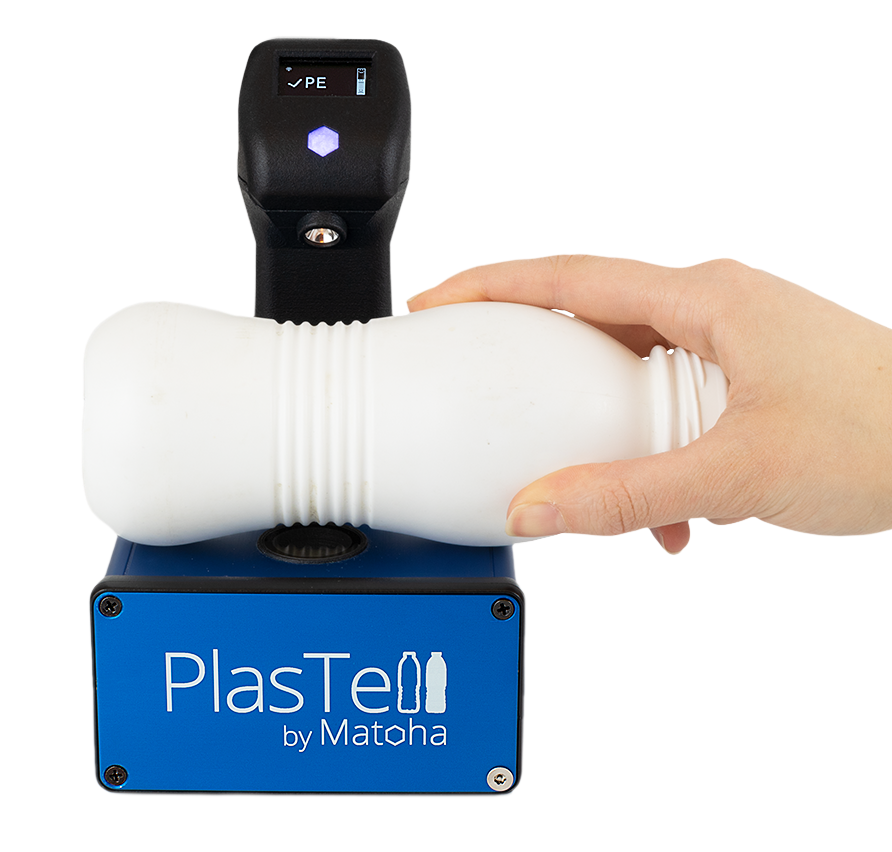 Well-established measurement principle
We use the same technology (NIR) as large plastic waste sorting lines - and thanks to our innovations, packaged into a low-cost and highly portable device.

The device is only 17x15x10 cm and weighs 0.5 kg . It can be powered by a supplied mains adapter or an optional battery pack.
Wide range of plastics supported
PlasTell supports the common plastics (PET, PVC, PE, PP, PS, PC, PMMA, PLA, ABS and more). Specialist plastics can be added upon request.

The instrument's cloud capability, together with our free phone app allow you to gather additional insights into your samples.
We have a PlasTell plastics scanner for any use case: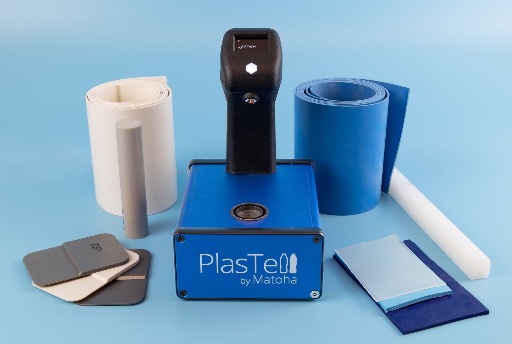 PlasTell Desktop
The Desktop version is an all-round devices for a range of use cases. It's portable, can be powered by an optional built-in battery and supports both transparent and opaque plastics thanks to a unique combination of two lamps.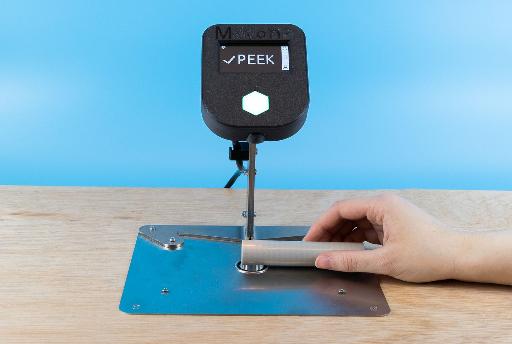 PlasTell Bench
Do you need to sort a lot of waste? PlasTell bench has you covered with its robust footprint, built into a bench or a desk. All you need to is cut out a few suitable holes and an ordinary bench turns into a high-throughput & accurate waste sorting Bench!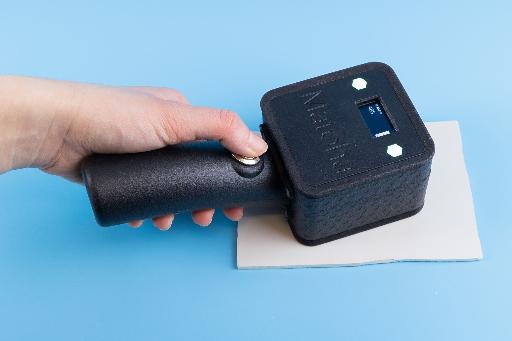 PlasTell Handheld
With a removeble handle and a built-in battery, our Handheld PlasTell is ideal for quick measurements around your site. Any results can be easily recorded into our cloud with the included app.
CURRENTLY UNDER DEVELOPMENT
Sensing module
Building an automated system or a reverse vending machine? We got you covered with our Sensing module. It comes with our algorithms & spectrometric system as well as an open-source communication library so you can add material sensing to your system in no time.
Demo video
Have a look at how our device works!